Purchasing a garage door from a company in Wayne PA is a fun way to give your home's exterior a facelift, whether you are starting from scratch or just looking to give it a new appearance. Most people only garage door repair or replace their old garage door once in decades, so selecting the best balance between practicality, aesthetics, and cost is crucial. Reliable garage door services can enhance your property's curb appeal.
You must get the correct garage door and garage door installation for your Wayne PA house. It adds to the value of your home and makes a good first impression on visitors. This all-encompassing guide is meant to help you choose a garage door wisely by giving you a rundown of available options.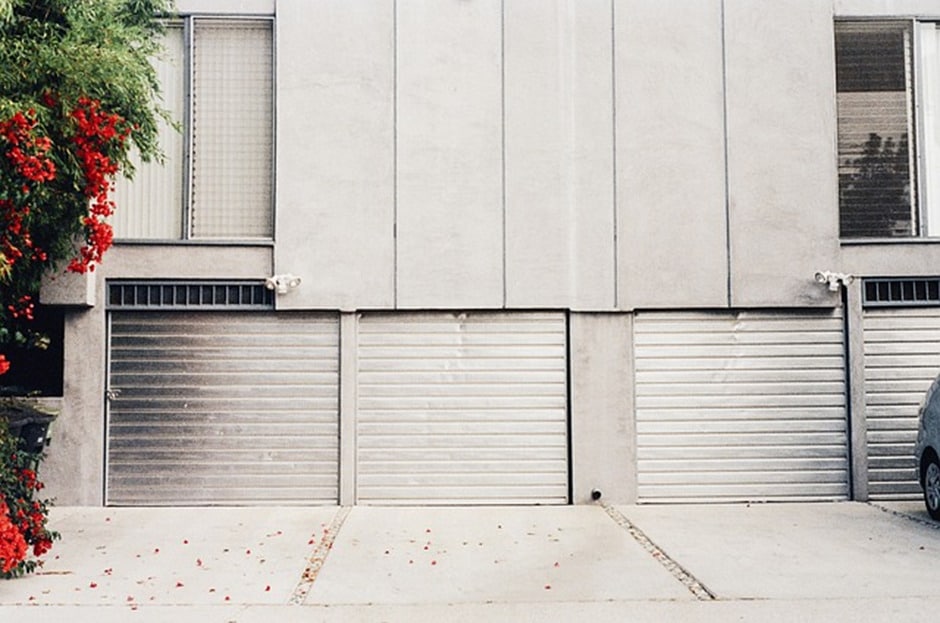 Analyze Your New Garage Door Requirement & Garage Door Repair
It is important to determine your garage door needs and priorities to select the right garage door opener or doors. Consider practical factors like security, insulation, durability, your personal aesthetic preferences and any existing garage door gripes. You may also want to consider the timeline for garage door repair and garage door installation. Additionally, be mindful of your budget when making your decision. You can confidently choose a garage door that meets your needs and wants by thoroughly evaluating your requirements.
Various Garage Door Types in Wayne PA
1. Sectional Garage Door
These are the most extensively installed, used and flexible garage doors available in the market. With horizontal panels hinged together, they glide effortlessly along tracks. 
2. Roll-Up Garage Door
These are the most extensively installed, used and flexible garage doors available in the market. With horizontal panels hinged together, they glide effortlessly along tracks.
3. Swing-Out Garage Door 
These doors provide any house with a lovely vintage or rustic feel since they open wide like conventional double doors. Swing-out garage doors are an eye-catching addition to any home because of their unique panel patterns, elegant hardware, and window inserts.
Overview Of Various Garage Styles and Garage Door Installation in Wayne PA
1. Traditional 
Garage doors of the traditional style convey an air of timelessness and typically contain raised panels, or other patterns, that have stood the test of time. These doors complement various building designs, from colonial to craftsman to ranch. Classic garage doors are timeless and may complement any home's architectural style. This new garage door also has various types of garage door openers.
2. Contemporary
If you want a more streamlined garage door appearance and a modern design ethos, contemporary designs are the way to go. Large windows are a common design element of these garages, serving the dual purpose of flooding the space with natural light and giving the building a distinctive aesthetic presence.
Aluminium, glass, and cutting-edge composite materials are often used in a project when constructing contemporary garage doors, lending an air of sophistication to any residence.
3. Carriage house 
These garage doors are meant to resemble the carriage doors seen in older homes. Hence, they often include elaborate hardware, glass inserts, and unique panel patterns. Residents prefer carriage house designs as they bring refinement and nostalgia to their abode.
Common Garage Materials in Pennsylvania
1. Steel Garage Doors 
For those seeking a durable and secure option for commercial garage doors, steel is the best option due to its longevity and low maintenance. Steel is ideal for outdoor use but can be prone to denting and requires frequent repainting.
2. Wooden Garage Doors 
The timeless beauty of wooden garage doors can do wonders for your home or business's curb appeal. You can personalize them according to your liking. However, wood is prone to decay and warping in Pennsylvania and Wayne's environment, so it needs regular care, like refinishing or repainting.
3. Aluminum Garage Doors 
Aluminum is a cost-effective component that will not rust or weigh you down. These materials complement contemporary or modern architecture, but they may not provide the same level of insulation as other options and can be prone to denting.
4. Fiberglass Garage Doors
Fiberglass garage doors are well-known for their efficiency, longevity, and resistance to dents and corrosion. They may give the impression of being made of wood yet require no upkeep of the real thing. However, they may break down over time and need frequent repairs.
Additionally, it is crucial to consider how the weather in Wayne PA and West Chester will affect your material choices for your garage door services. Environmental factors, including temperature, humidity, and moisture exposure, should impact your garage door installation choice. A garage door company in Wayne PA can advise you in a timely manner on the best material to use given your unique circumstances and the region's typical weather conditions.
Ways To Make Your Garage Doors Wayne PA Last Longer
Your overhead door can last longer if you do routine maintenance on it. Check the garage door openers for damage, misalignment, and wear regularly. Reduce any kind of friction and increase efficiency by applying lubricant to moving elements like garage door springs, rollers, and hinges.
Remove any trash or debris from the track and inspect and fix the hardware to ensure continued stability. 
Finding a Trustworthy Garage Door Service in Wayne PA
1. Look For Reliable Overhead Door Repair Services
Suburban Overhead Doors is a trustworthy garage door replacement service in Wayne PA. Consider the garage door company that is an established, legitimate business and provides contact information to verify their reputable presence. Talk to their former client and try to gauge their professionalism.
2. Get Numerous Service Quotations for Garage Door Services
Compare prices from Suburban Overhead Doors in Wayne PA. Our garage door service suppliers have a variety of available installation, maintenance, and repair options. It is important to verify the experience of specialists and the quality of the products being used. We want to help you find the best quality, new garage door within your budget.
3. Consider Pennsylvania Customer Reviews And Testimonials
Check out feedback provided by happy customers to get a sense of how satisfied they are with our garage door services. One of the best ways to learn about a garage door company's dependability, professionalism, and customer service is to read reviews written by previous customers. Look for testimonials that praise the team for their work's quality, promptness, and commitment to client satisfaction. You can then proceed to provide contact information to schedule your local service or request a free estimate.
Conclusion
When choosing the ideal garage door for your property, it is essential to make an educated choice that considers your unique requirements, aesthetic preferences, and financial constraints.
Remember the value of expert installation when searching for the perfect garage door. It is essential for maximizing efficiency, durability and, most importantly, security. So, if you need a reliable and knowledgeable garage door repair Wayne PA, call Suburban Overhead Doors. You can rest easy knowing that the installation of your overhead door is in the hands of their trained contractor. We also service areas outside of Wayne, such as residential properties in Fern Hill, West Chester, Media, Chester Springs, Newtown Square, and more.
Contact Suburban Overhead Doors right now by calling their phone number, and they will lead you step-by-step so you can make an informed decision and gain expert advice for a smooth installation in a timely and professional manner. Provide contact information to ensure that we can schedule your garage door repair Wayne. We can't wait to provide you with excellent service for your garage door repair and other garage door services.