The garage door industry is filled with many different products you can get for your property. Whether you're looking for custom wood garage doors or aluminum/steel ones, there's always an option available, including famous Canyon Ridge doors.
If you're unsure of what garage doors are the best ones for you, a garage door company can help. These professionals are able to explain the difference between each garage door type, ensuring you get the best alternative according to your budget.
There are many benefits that come from getting high-quality doors and openers for your property, depending on whether it's a residential or a commercial one.
Learn more about garage doors and openers, and discover how their different versions can make your life easier.
What Are the Different Types of Garage Doors?
There are a lot of garage door variants you can get today, and you can't simply choose any option and call it a day. If you're getting a new garage door, you should talk to a professional to address all the different types available to you.
Here's a list of the most common garage door types you can get today: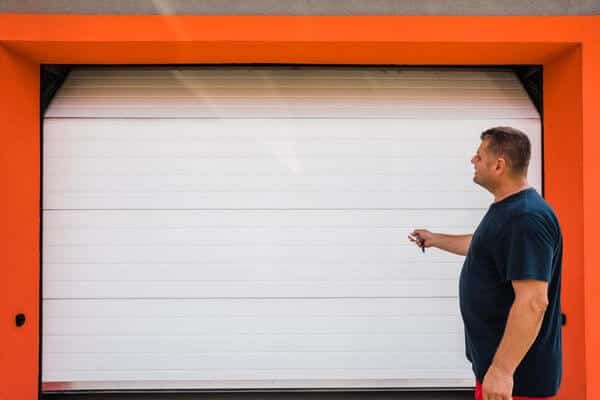 1. Roller Garage Door
The roller garage door opens by sliding up in the tracks and rolling around itself. Overall, the motion looks similar to the one when you roll up a carpet into a cylinder.
Even though this is a rather simple type of garage door, it works great for a wide array of properties.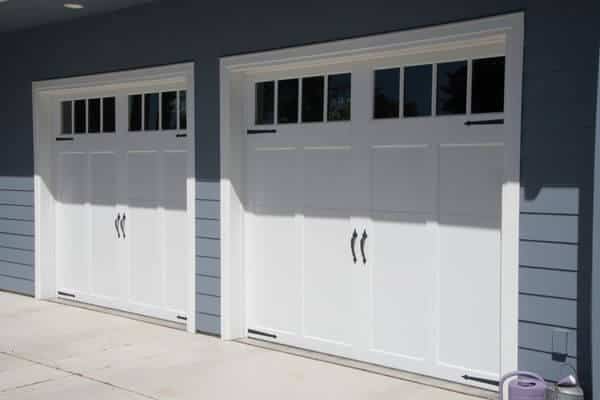 2. Sectional Garage Door
Sectional doors are divided into different panels (usually four or five). Once you open the garage door, each panel will slide up and sit under the ceiling.
Each panel has a hinge, which will make it easier for each one to slide up.
3. Counterweight Garage Door
This type of garage door is one of the most common ones you can find in any residential or business property. It involves a solid panel that swings open. You can also call it a "Tilt" garage door.
The beauty of these doors is that they're customizable, so you can request a garage door service and get it made to your specific needs.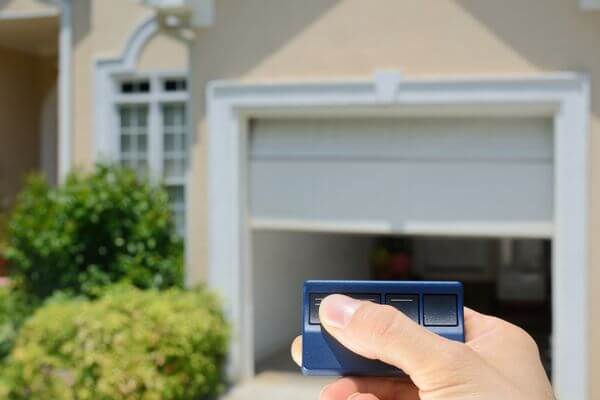 How Does a Garage Door Opener Work?
In most cases with residential and commercial doors, you'll be able to open them manually. However, if you want to make things much easier, you should consider garage door openers.
Garage door openers are devices that feature a motor. They allow people to open or close your door through a switch or remote control. This allows you to have better control over the garage door without having to open/close it manually.
Currently, there are five common types of openers for garage doors:
Chain Drive: It has a chain that connects the motor to the trolley.
Belt Drive: It's the same as the previous option, but it has a rubber belt instead of a chain.
Direct Drive: The motor is installed inside the trolley, and it uses a gear wheel to work along a fixed chain.
Screw Drive: It has a long screw connected to the trolley, allowing the garage doors to open.
Jackshaft: It features a motor located at any end of the torsion bar, which is mounted on the wall.
What Are Smart Garage Door Openers?
The smart garage door opener is relatively new to the garage door world, and it has proven to be an excellent way to ensure your safety.
There are many models for residential and commercial doors, but generally speaking, these models use sensors on your door's rails and feature a wireless internet connection.
What does this mean for your garage doors? Essentially, you can download an app on your smartphone, and it will tell you whether your garage door is open, closed, or stuck. Depending on the app, you may also get other data.
The beauty of these devices is that you can open/close your garage doors from virtually anywhere. You just have to send a signal from the app, and the garage doors will do as you please.
Not all garage door openers are compatible with all garage doors, so you must first request free estimates from a reputable company and ask if a smart opener is something viable for you.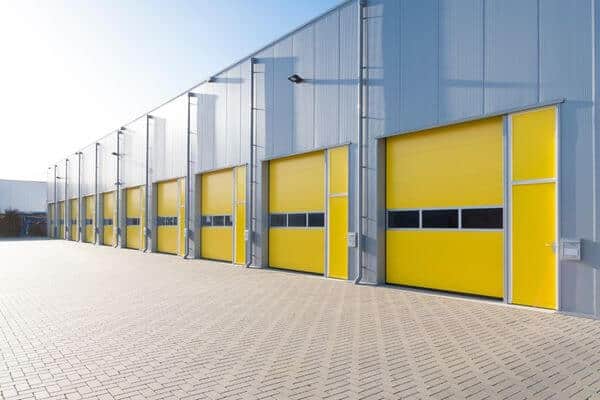 Are Commercial Garage Doors the Same as Residential Garage Doors?
Generally speaking, yes, both types of doors are the same. They have the same installation process, and if you need a repair, most models behave the same.
The primary difference between each model is the size. Commercial businesses typically install taller doors for loading/unloading supplies.
Some popular options you can currently get for your business include:
Overhead Doors
Roll-up Service Doors
Sectional Doors
Fire-rated Doors
Shutter Doors
Wind Load Doors
The overhead doors are, by far, the most popular choice. You can get them in aluminum, wood, aluminum glass, and more.
Is a Garage Door Enough to Protect Your Property from Thieves?
Having a good garage door is something that can greatly reduce the chances of your property getting robbed. However, there are many other things you can do to keep your property safe, and that includes enhancing your current door with the latest technology.
Moreover, you must ensure that your garage door is always working correctly, so if you want reliable service each time, make sure you're providing proper maintenance to it.
Bottom Line – Schedule an Installation or Repair Service Today
Garage doors play a big role in ensuring your safety, so you must make sure they're always working correctly.
If you want to improve your current door or want to install a new and updated one, call a reputable business and evaluate all the different options available.